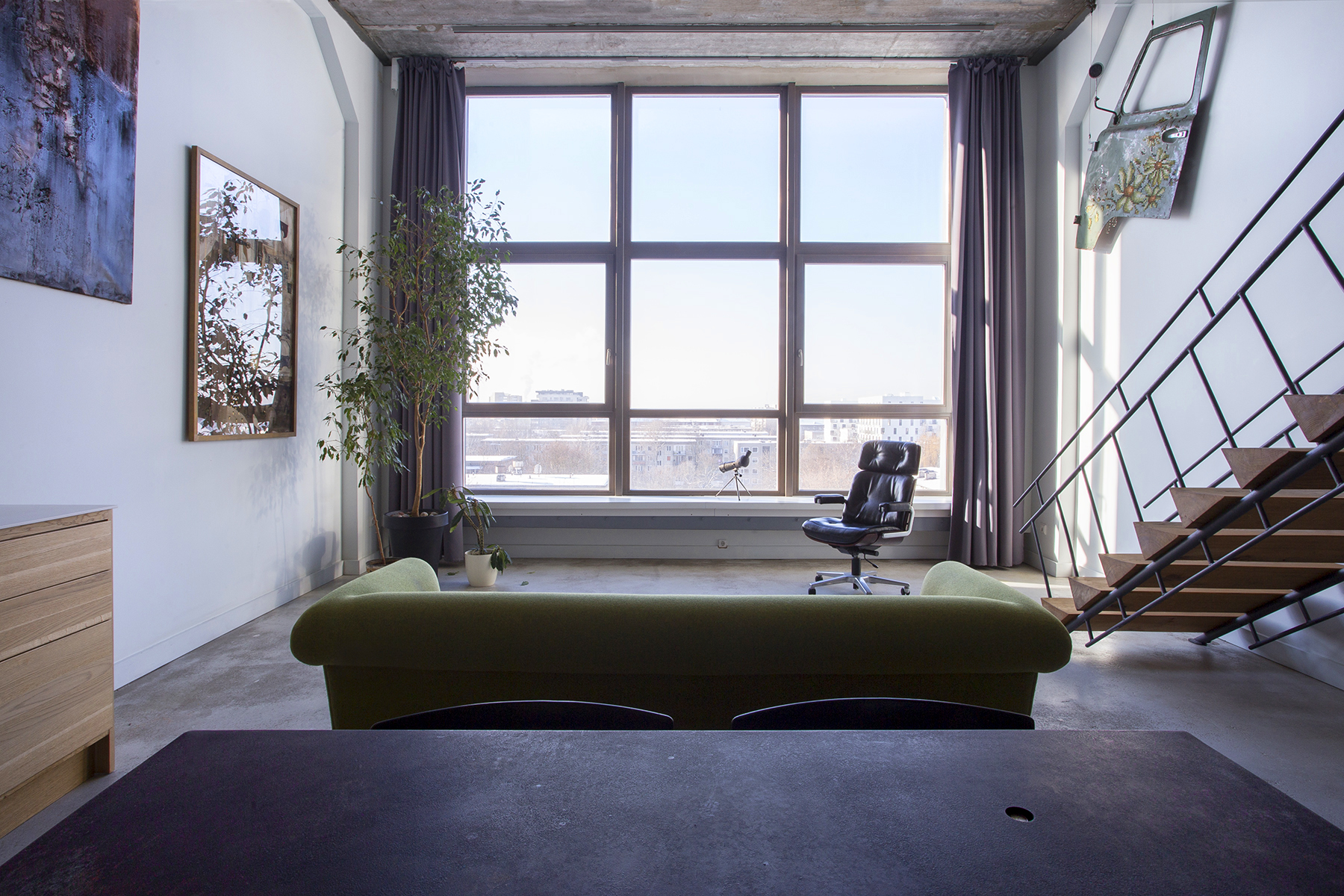 Miskiniai Loft
Residential Interior


IMPLANT has designed an interior of a spacious loft apartment for a young art collectors family in a central part of Vilnius. The general spacial arrangement of the loft has been predefined by previous owners who sold an unfinished property to Miškiniai family.

The client's passion for art and favor of raw surfaces has defined the preferences and the language of this particular interior space. The design and accomplishment process was allowed to be of an improvised nature and certain decisions were on purpose made as an outcome of given circumstances and access to more economical materials and fittings.

The interior features bespoke staircase design made of the welded metal tubing and a triangular profile oak steps.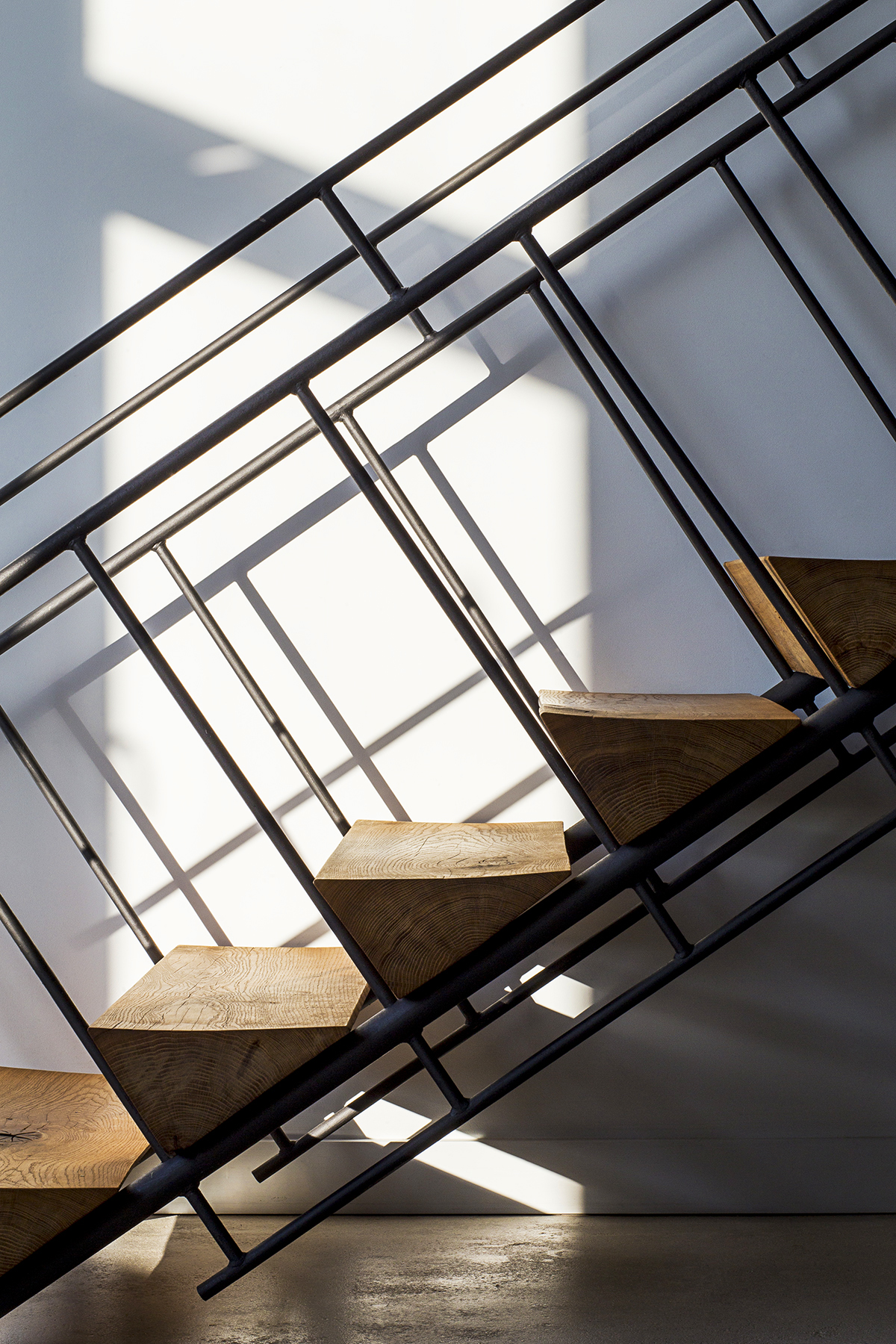 A solid oak, green laminate and brass sheet clad kitchen is another specifically tailored peace of furniture.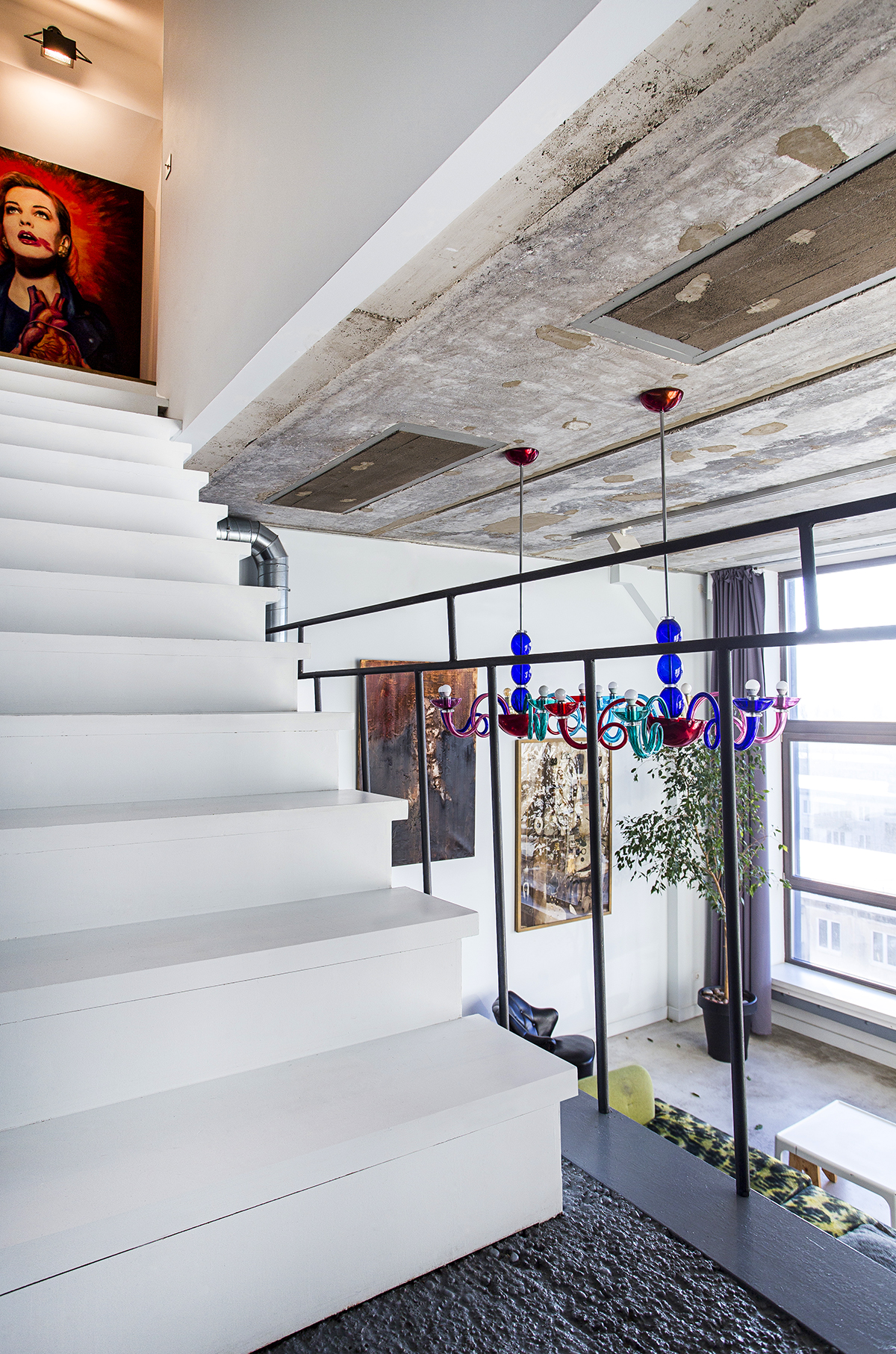 A set of beautiful and eclectic fittings such as murano glass chandeliers by Örni Halloween for artemide or 'pitagora' door handles by Giorgetto Giugiaro for Olivari has been chosen to enrich the apartment.

These precious items compliment and offset the background which is on the opposte quite raw and rough.