Pirouette
Exhibition Design
IMPLANT has designed an exhibition space at
Rupert
for the
artist Lina Lapelyte's exhibition and performance 'Pirouette'.
The exhibition included functional objects such as a set of turntables,
the loudspeakers and the pole-dancer's pole. The performance consisted of five acts: the young ballerinas moving around the exhibition space, a group of murmuring women, the ballerina continuously turning to the saxophone player's circular breathing, the pole dancer's attempts to reach the top of the pole and the ringing of the church bells outside.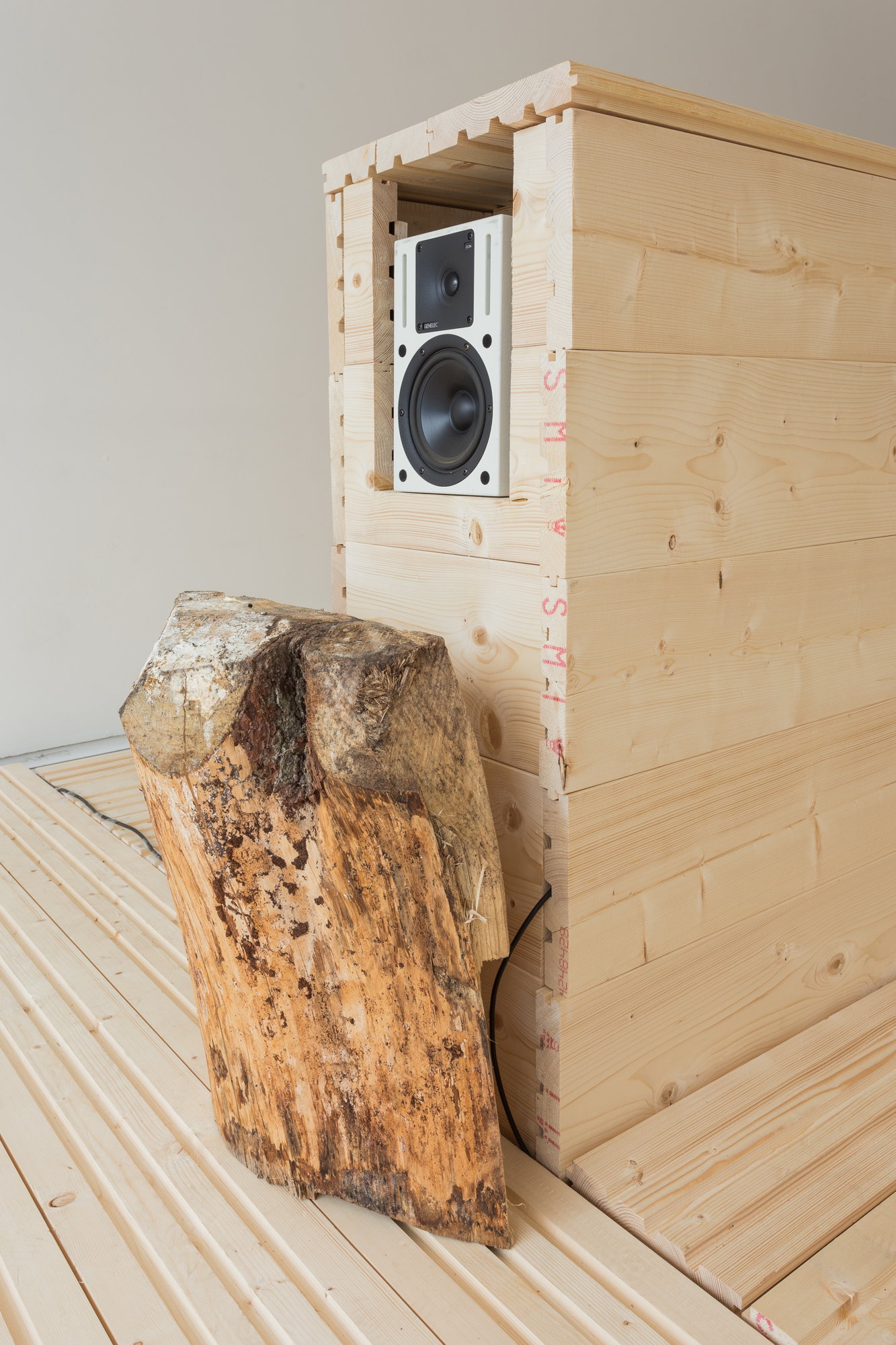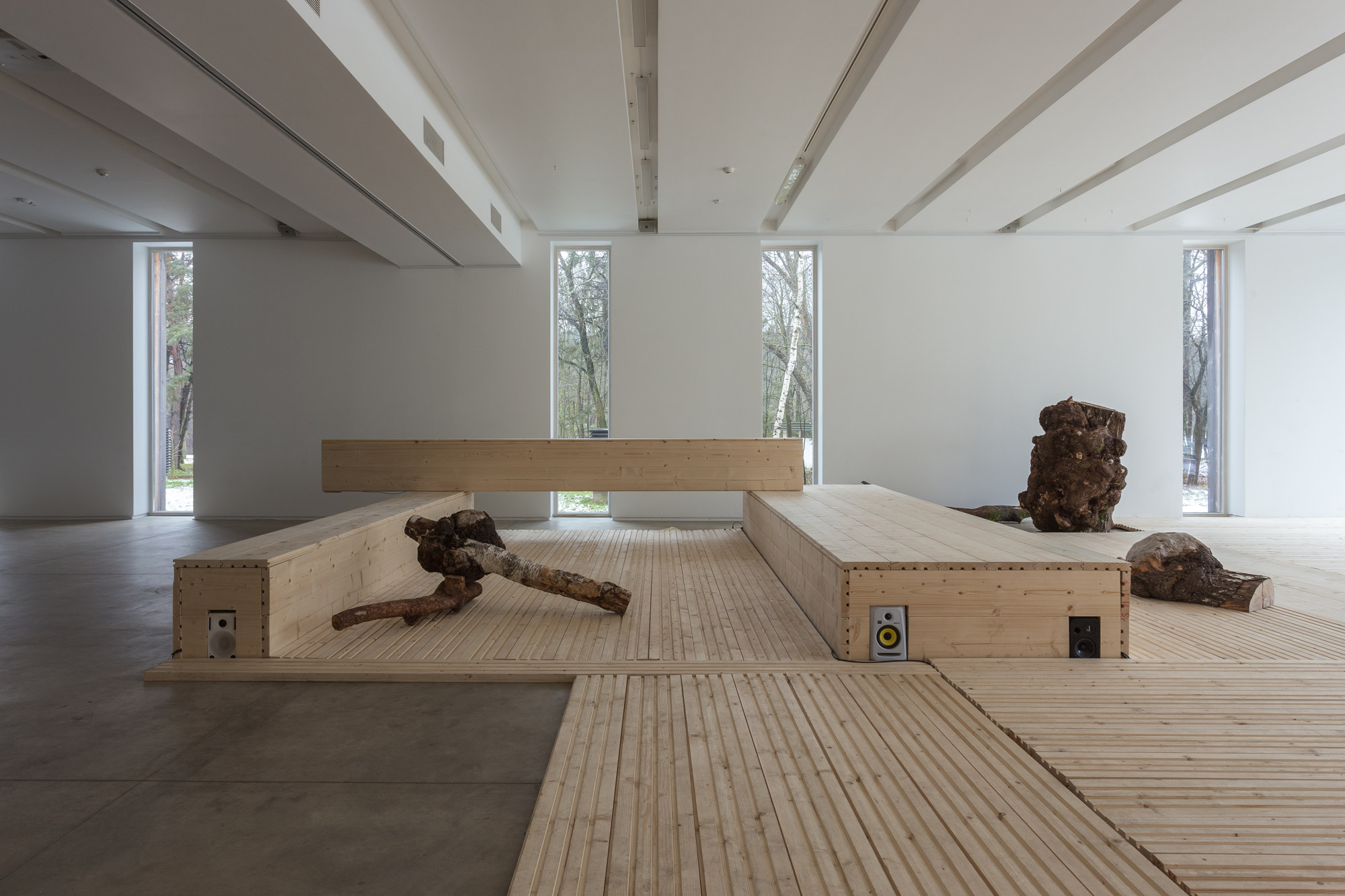 IMPLANT took several important measures to firstly improve the poor
acoustic environment of the exhibition space. The boarded surfaces were used to dampen the aural performance. The scattered timber volumes served as multifunctional platforms for the performers, the visitors as well as for the integration of the sound equipment. The important part of the exhibition became the visually impressive cut tree burs whichwere spread around to contribute to artist's intentions.
Related links:
http://rupert.lt/en