SD Loft
Residential Interior
100 m
2
Vilnius 2019
Foto:
Norbert Tukaj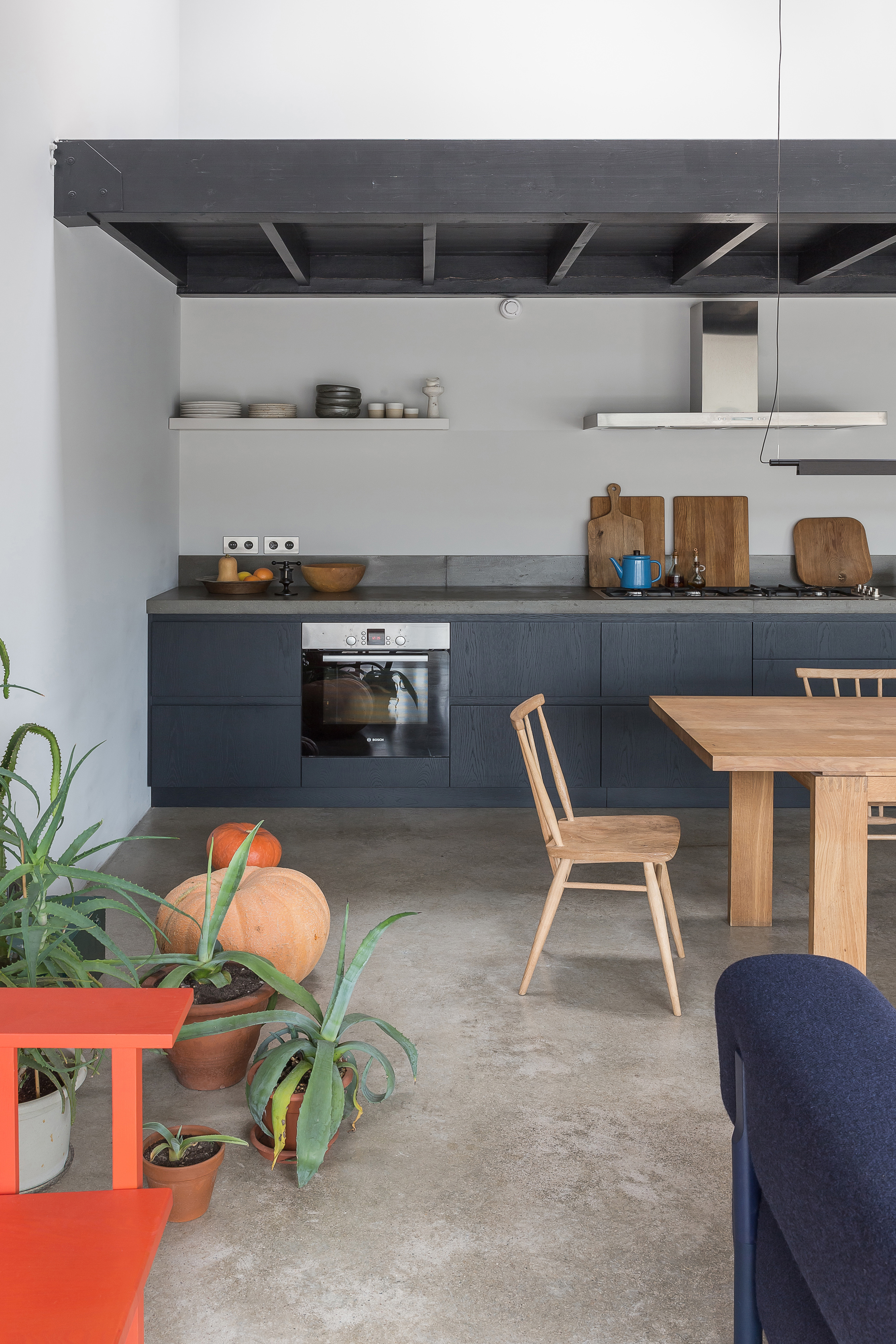 The newly built contemporary loft space sits within a recently extended industrial building attic in the so-called Ševčenkos loft area in Vilnius.

The loft was designed for a young couple whose desire was to own a simple yet spacious and bright apartment that not only served as home but as an occasional work, co-work and co-living space as well. The proposed design aimed to maintain the original spaciousness of the newly built roof and seeked to create a space that is unpretentious and clear.

Elements of the primary roof structure as well as the added mezzanine structure were left exposed where possible, thus creating a sense of depth and texture to the proposed interior space. A special attention was paid to door details that were to blend in within walls seamlessly. Architrave-free pivot and sliding pocket doors move and rotate easily adding a sense of dynamic movement and spatial complexity.

A combination of pale walls, exposed concrete surfaces and wood create a simple interior background that is accentuated by free-standing furniture.